Pneumax Co., Ltd. was established in 1976, specialized in fluid power equipment for automation applications. With over 40 years of experience in the field, we have the capability of offering you first class products and services. Along with the company headquarter, there are 4 branches located near the industrial areas to response promptly to customers' need. Our product range includes hydraulic, stainless pipe & tube, pneumatic, vacuum pumps, chemical pumps, valves, filters and automation equipments.
Check Weigher Machine
Oil Free Vacuum Pump : Becker
Vacuum Packaging Double Chamber
Side Channel Blower Ring Blower : G-Series
Metal Detector and X-Ray : Gaojing
Vacuum pump with lubricant return Sogevac SV 220B
Check Weigher Machine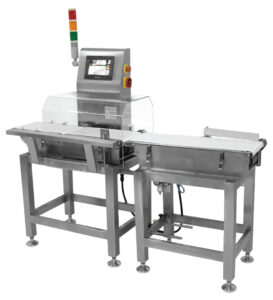 Check Weigher Machine
Accurate product weight checking
Can support weight up to 40 kg./li>
increase the efficiency of product inspection
It is commonly used in industries across the country.
Oil Free Vacuum Pump : Becker
Vacuum Packaging Double Chamber
Side Channel Blower Ring Blower : G-Series
Metal Detector and X-Ray : Gaojing
Vacuum pump with lubricant return Sogevac SV 220B