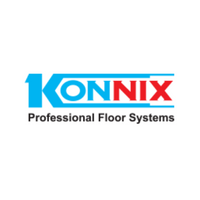 Konnix International Co., Ltd.
     We now specialize in two main types of flooring – resinous floor (epoxy, polyurethane and polyurea) and polished concrete HTC SuperfloorTM system. Each has its own particular advantages depending on the existing flooring, the environmental circumstances (heat, humidity, presence of chemicals, etc), and the type of use it will be subject to heavy trucks or people and how attractive it needs to be for our customers. We also offer a range of service such as waterproof sealing and crack repair.
Konnix International Co., Ltd.