Bailey International, LLC traces its roots back to 1976 when it was founded in the little town of Owosso, Michigan. Today, Bailey International, LLC's corporate offices, manufacturing facilities and primary warehouses reside in Knoxville, TN.
We also have warehouses in Reno and Kansas City as well as manufacturing facilities in Canada, India and China. Bailey is an ISO Certified industry leader in the manufacturing and distribution of mobile hydraulic products.
The Chief and Maxim brands are exclusively owned by Bailey International, LLC.
Bailey currently employs about 300 team members at its corporate offices, warehouses and manufacturing facilities and features a robust product selection of more than 5,000 standard items.
Bailey International, LLC also custom manufactures hydraulic cylinders and power units and serves thousands of customers every year, from repair shops, to dealers, distributors and large OEMs.
Hydraulic Cylinders
Hoist kits
Articulating leg
Bailey valves
Bailey Motors
Bailey hydraulic pumps
Extensive collection
Hydraulic accessories
Sure Grip
Hydraulic Cylinders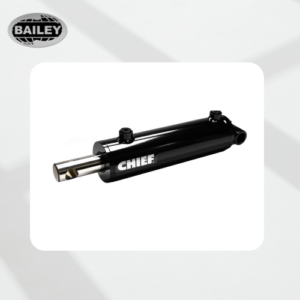 Hydraulic Cylinders with bore sizes from 40mm to 350mm bore with operating pressures up to 350 bar in variety of end mounting configurations and constructions. Designed to work in hostile environments.
Hoist kits
Articulating leg
Bailey valves
Bailey Motors
Bailey hydraulic pumps
Extensive collection
Hydraulic accessories
Sure Grip