TTCS Co., Ltd. is a distributor of printing inks. Chemicals and printing materials such as printing inks, varnishes, varnishes and matt finishes, foaming agents, spray powders, ink removers, adhesives for packaging boxes, adhesives for corrugated boxes. We also sell various types of roll stickers for label printing business, including ribbons for barcode printers, etc.
Sticker & Material Roll
Thermal Transfer Ribbon
Printing Inks / Press Chemical
Special Inks
Over Print Varnish
Glue / Adhesive
Sticker & Material Roll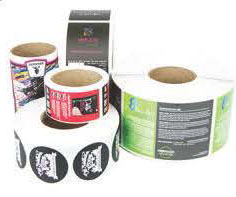 Roll stickers for printing various types of labels such as semi-glossy paper, semi-glossy paper, glossy paper, matte white paper. Including plastic surface type PP Pearl white, PP matt white, PP Silver, PE Clear, PET white, etc. and Film OPP Clear & Matt, which can be exact as the customer wants.
Thermal Transfer Ribbon
Printing Inks / Press Chemical
Special Inks
Over Print Varnish
Glue / Adhesive